And if the paradise was at the bouti!
Playgrounds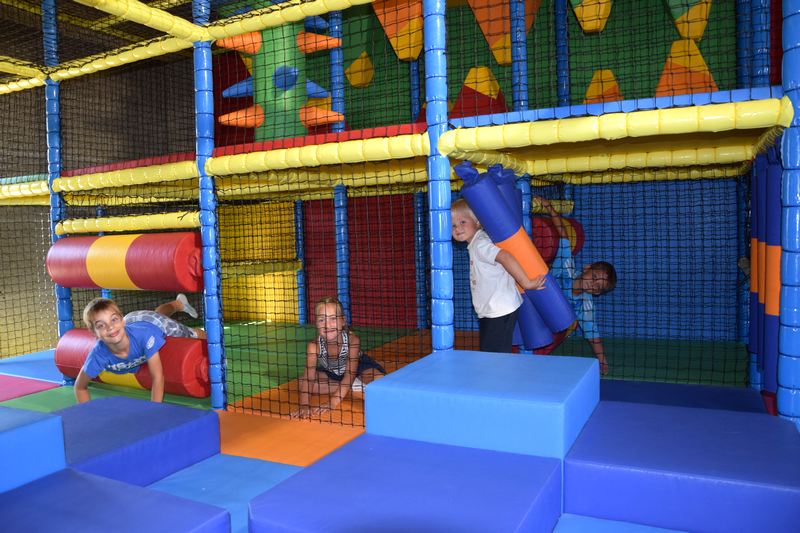 The Casa Capi
Almost unique in the region, our 4-star campsite has a large fully covered playground for children from 4 to 12 years old: The Casa Capi.
The Casa Capi is a great structure on levels to have fun without limits with its
hanging tubes, its spider web, its balloons, its monkey bridge…
It is open from the beginning of April to the end of September from 10:00 to 18:30. Access is free and unlimited for the children of the campsite!!
A space with tables and chairs is also available to monitor children, magazines are at your disposal while children have fun.
Outdoor playground area
A large playground for children's happiness!
Because your children are kings at the Boutinardière we have at their disposal many games adapted to different age groups.
For the little ones, a game with slide and footbridge and a maze with tube. Also, the big "sandbox" with a spring game, a pat on the back and, more and more originality, a backhoe and a sand factory.
For the bigger ones: 2 trampolines, a spinning wheel, swings, a turnstile without forgetting the large structure equipped with 2 slides, a climbing wall, mazes, a spider web, suspension bars…
For small adventurers a tree with perched nests to go on the heights and dominate the campsite.
And for the more daring a zip line of 22m long awaits you!
No time to get bored in our seaside camping!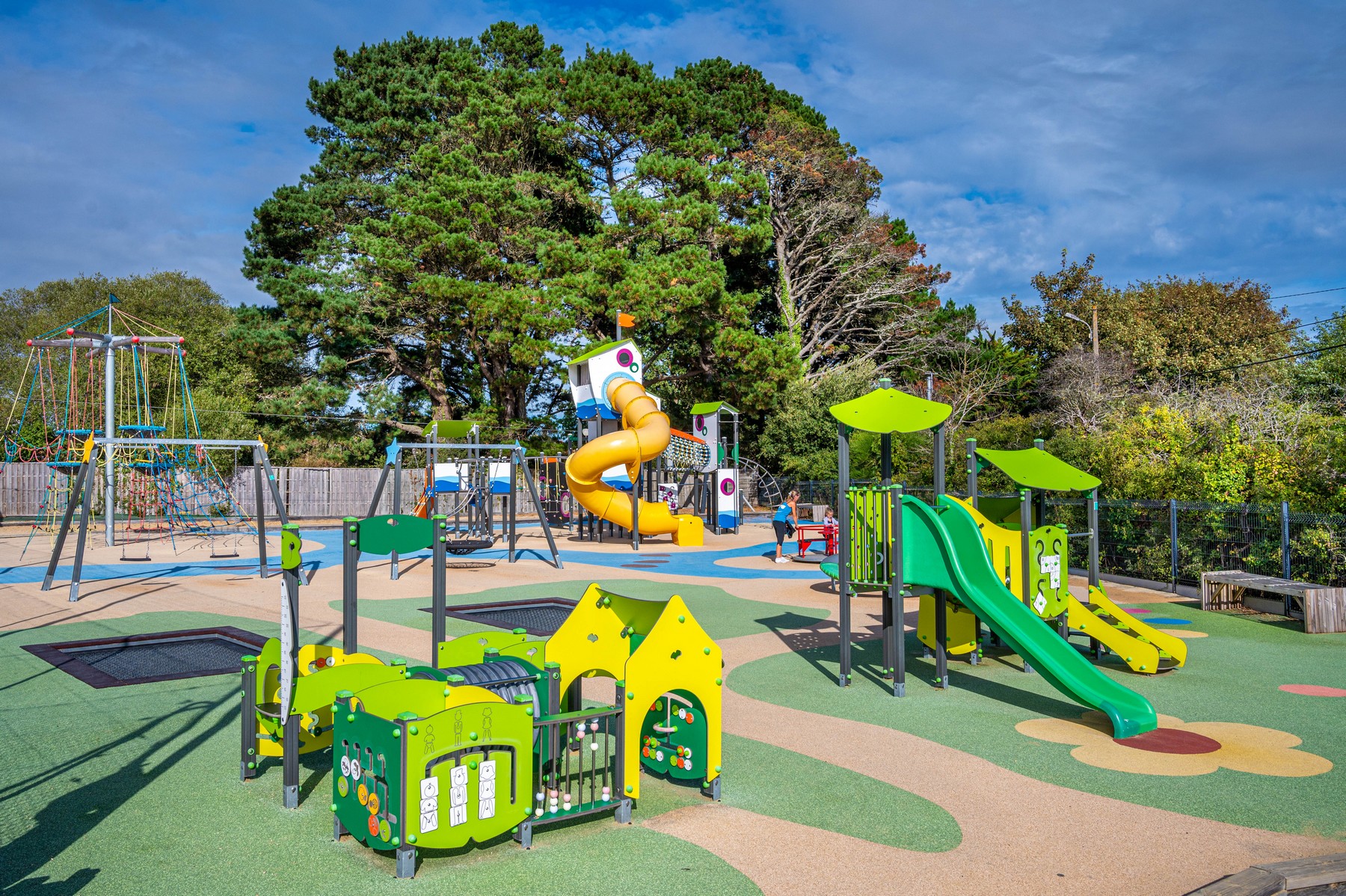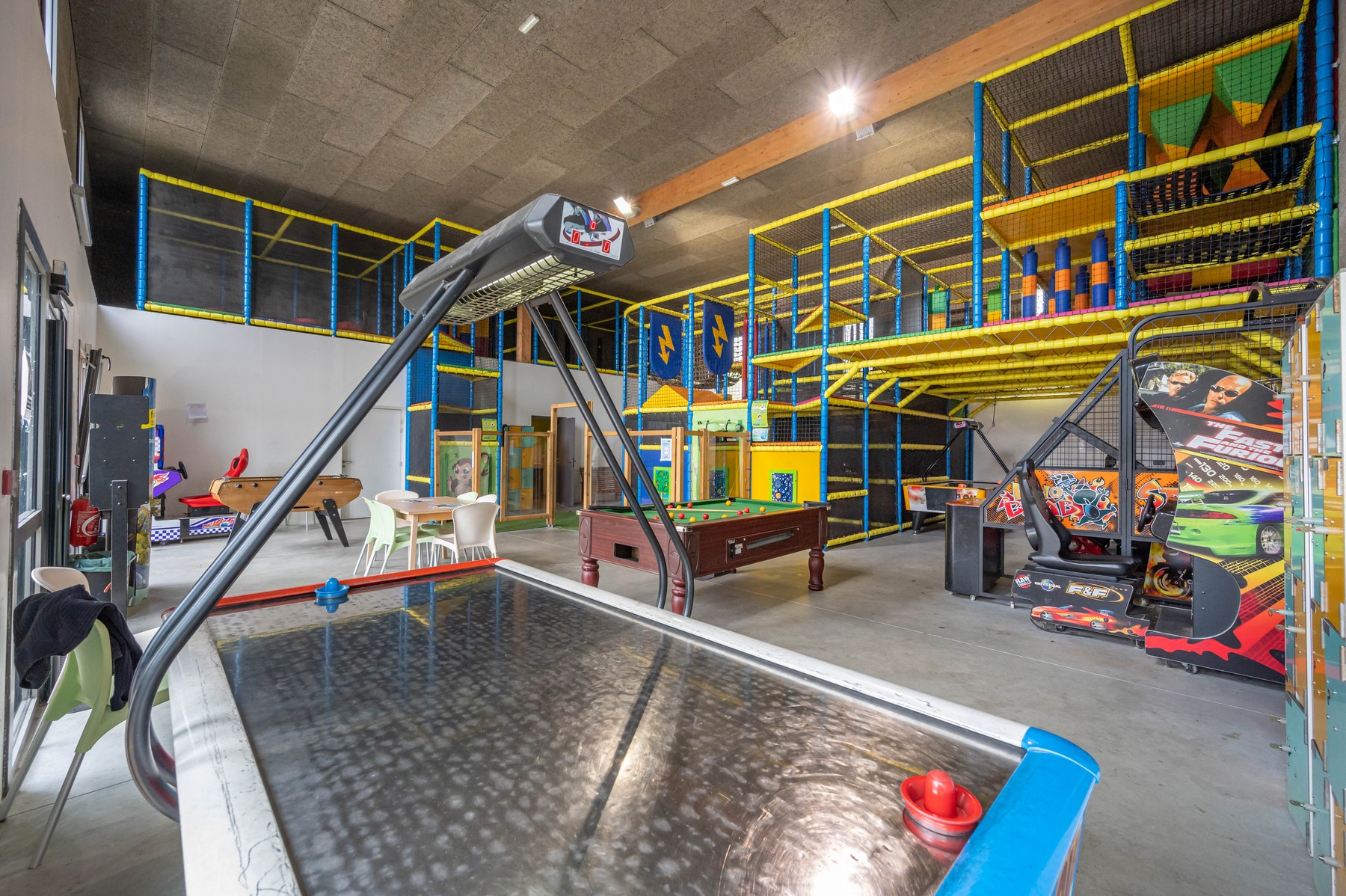 The video games room
A games room is at your disposal with foosball, billiards, shuffleboard, pinball machines, motorbikes…
The games room is open every day from 9:00 to 00:00.
These games are extra and require coins from 0.50€ to 2€. Welcome to make you change if needed.