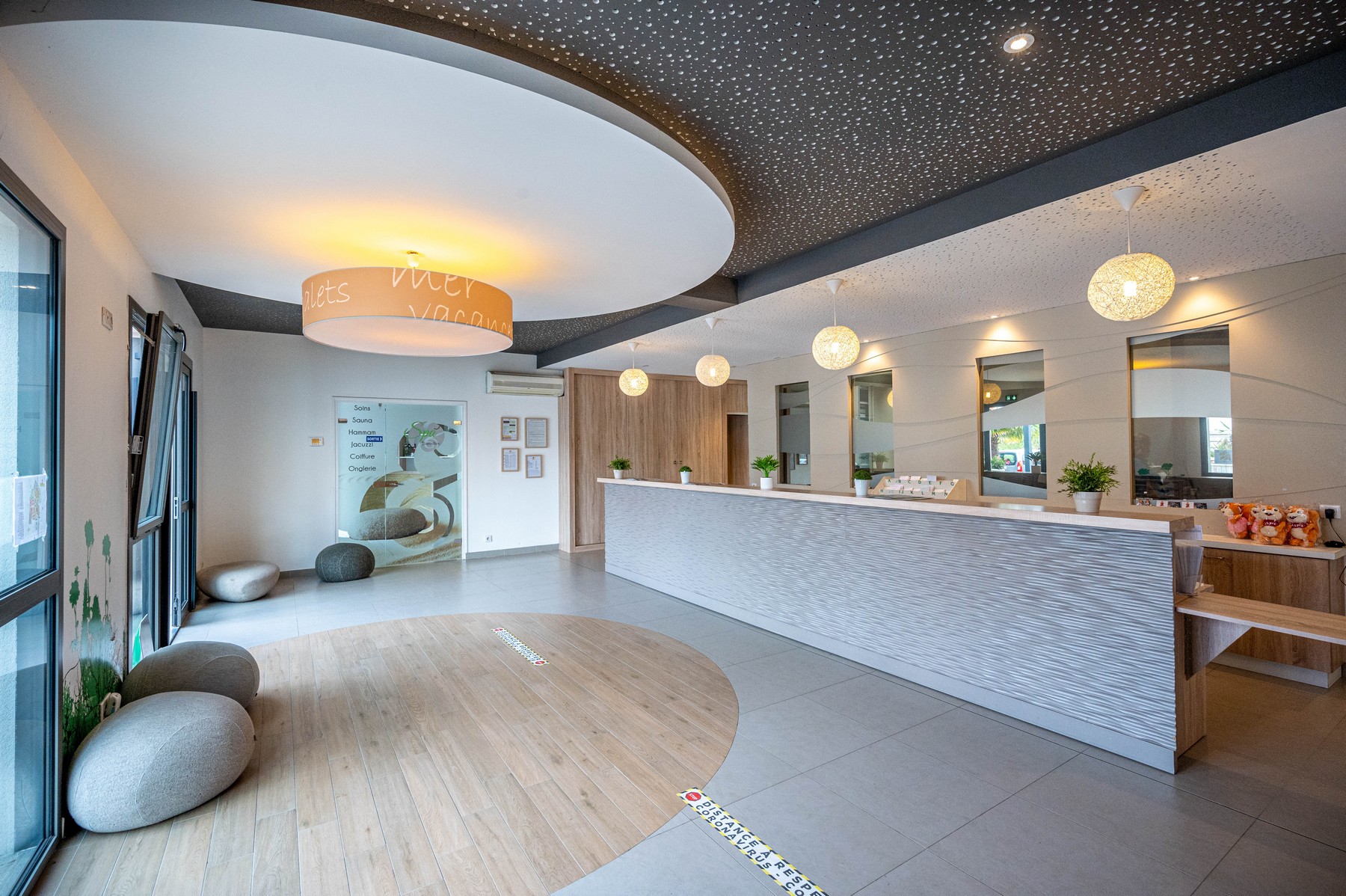 The reception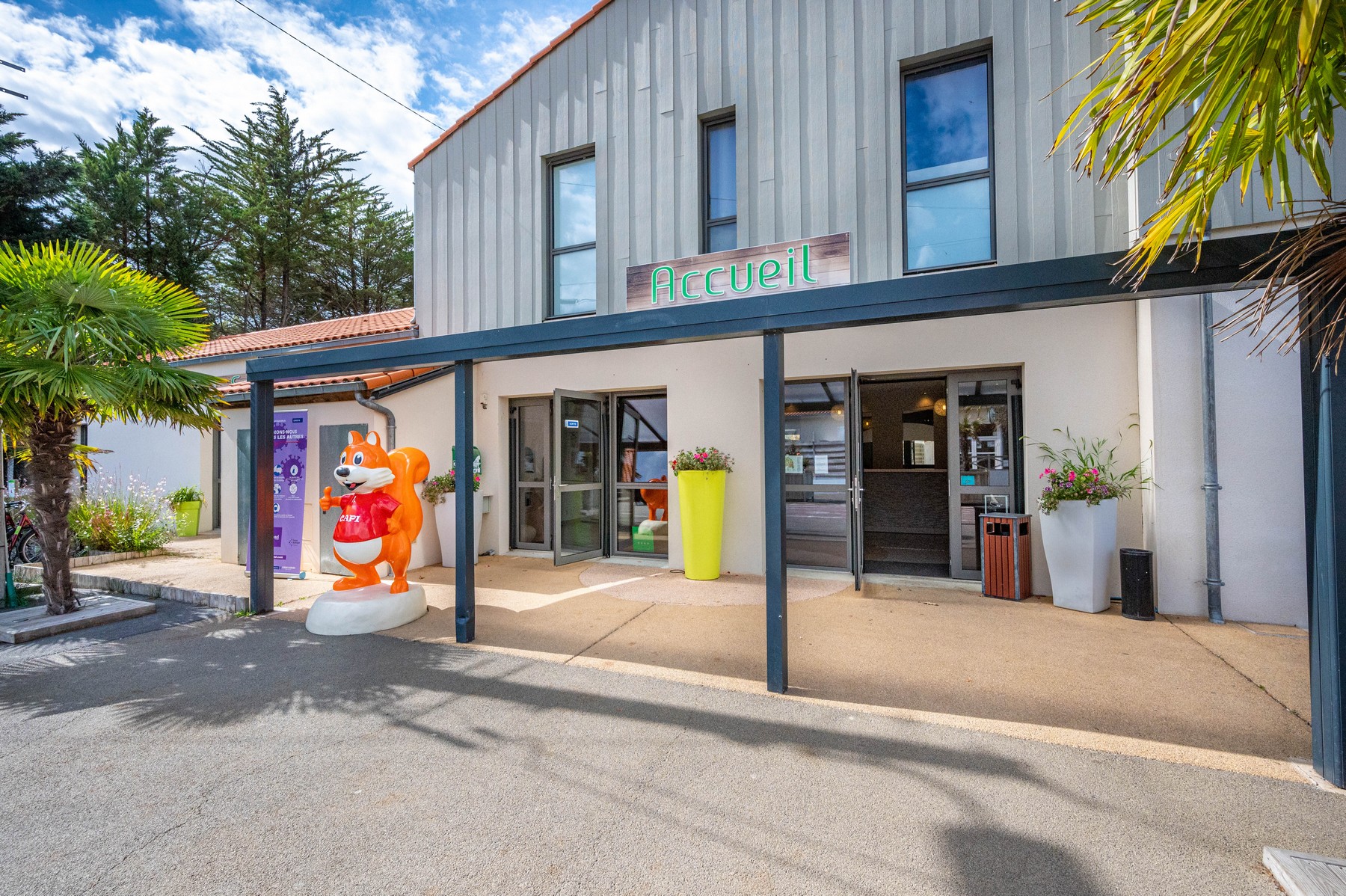 Opening hours

In low season (April, May, June, September): every day 9:00-12:30/14:00-18:00 (continuous weekend).


In the middle of the season (July and August): 9:00-13:00 – 14:00-19:00 (8:30 on Saturday).


In winter: from the closing to the opening of the campsite the reception is open from Monday to Friday from 9h00 to 12:30 and from 14:00 to 18:00.
For the rentals:
Arrivals from 16:30
Departures no later than 10:00
For the touring pitches:
Arrivals from 14:00
Departures at the latest at 12:00
In case of late arrivals, please contact us the day before or the same day of your arrival. Late arrivals cannot be made beyond 21:30.
Tourist informations
An enthusiastic and helpful team is at your service throughout your stay to guide and advise you. Brochures from the region are available for free access.
The rental of Bicycles
You will be able to rent your bikes at the reception and thus discover the region on the bike path «velolocéan» which goes through the bottom of the campsite (no rental on Saturday).
We have at your disposal bicycles of different sizes for the whole family (children, juniors, adults) as well as electric bikes for those who wish.
The mail
Receive and send your mail directly during your stay at the Boutinardière.
For your mailings, a mailbox is located just in front of the reception and the lift is done from Monday to Saturday by mail.
You can also receive your mail and small packages directly at the reception desk.
We sell postcards, stamped envelopes and stamps if you want to share your holiday with your loved ones.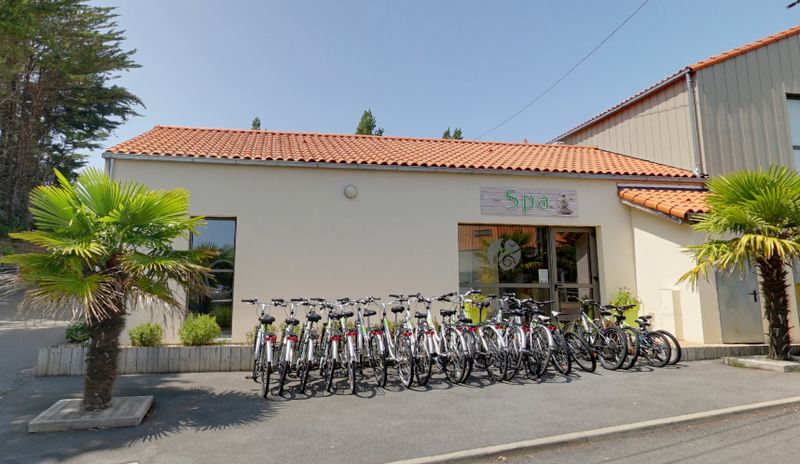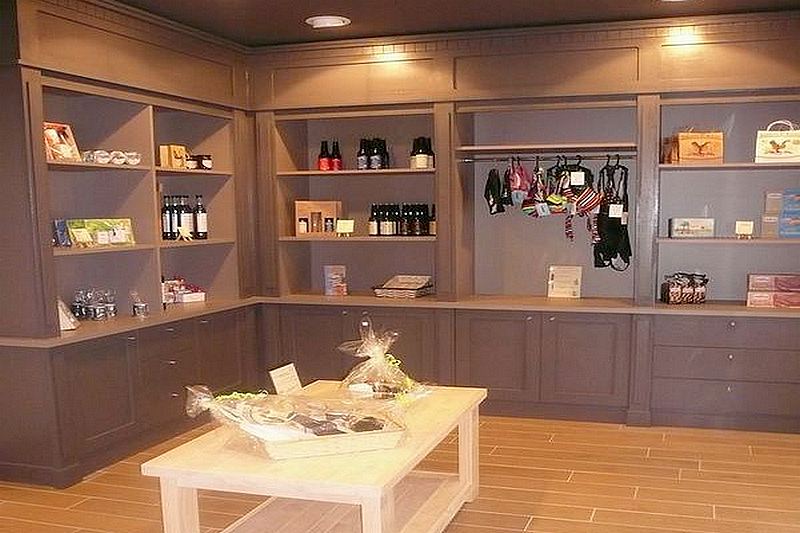 Loan and rental of equipment
On loan, you'll find board games, balloons, ping-pong and half-court rackets, petanque balls, books, as well as hair dryers, tables and iron.
For rent: golf clubs, baby accessories (umbrella bed, high chair, bathtub); bed linen; toilet towels as well as refrigerators for pitches.


Golf club: 1€ / club


Baby accessory: 3€ / night per item


Baby kit (bed, high chair, bathtub and stroller cane): 49€ per week


Bed linen (fitted sheet, duvet cover, pillowcase(s): 15€ per single bed and 17€ per double bed


Towel kit (one large + one small): 7€
The Capa's boutique and its regional products
Within the reception, there is a boutique space where you can discover the flagship products of our local producers: la Fraiseraie, la Brigantine, les galettes St Michel, les salines de Millac…
We also sell children's and men's swimwear, not to mention all your Cap'a and Capi products.
The wifi
Stay connected during your holidays!
Free Wifi is available on the terrace of the bar and inside the restaurant.
You can also log in to your location for €4/day or €15/week.
However, you should know that our Wifi does not have enough speed for videos.
About the internet, we inform you that we are on Facebook and that you can join us there!!!
The laundry room
A laundry service is available to customers. Several washing machines and dryer are installed in the main sanitary of your 4-star campsite. Buy your tokens and detergent pods directly at the reception.


Washing machine: 5 € per token


Dryer: 3.50 € per token


Laundry: 1 € per cup