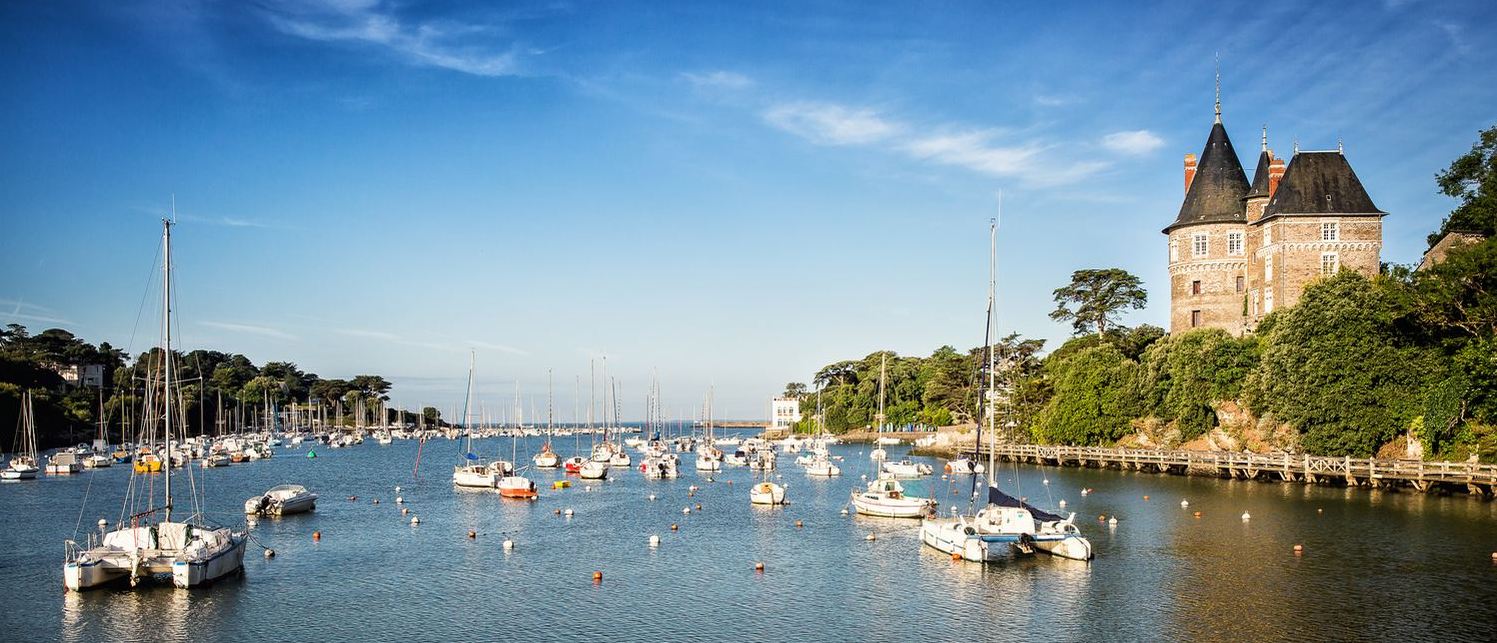 PORNIC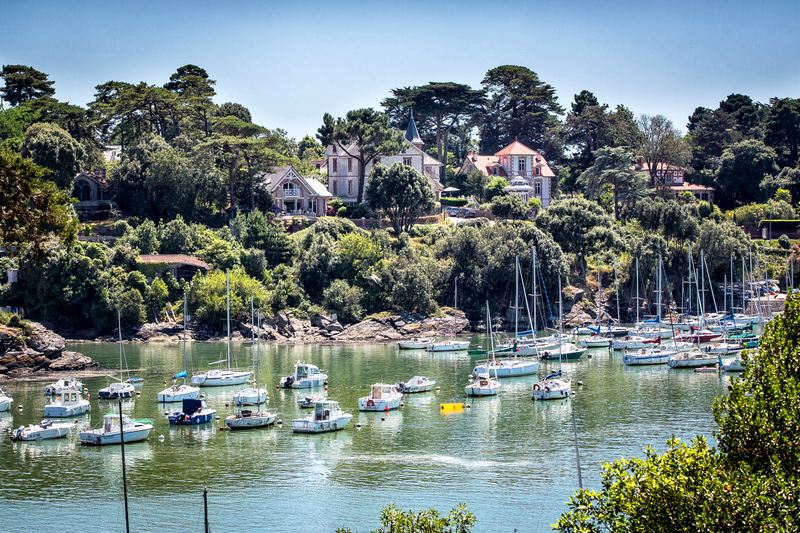 Pornic, a city full of charm...
La Boutinardière campsite is located in Pornic, 5km from the city centre.
In South Brittany, close to the Vendée and Poitou, PORNIC is the anchor point of a historical zone of communications, once by sea and rivers, today by road and air, since the city is less than 30 minutes from the Nantes-Atlantique airport. Located on the Atlantic coast, south of the Loire estuary and 50 km from NANTES, the Pornic Seaside Resort nestled on a silver shale rock, at the confluence of three rivers and the sea.
Frequented since a very ancient time, the celebrity of the city of PORNIC is first of all due to the pleasure of its coastline and the beauty of the site. With its houses on the side of the rock, its castle, its sunny port, the sea in shades of pastel or jade, Pornic always enchants those who discover it.
So discover Pornic with:
Its elegant and majestic castle well known as the «Château de Barbe Bleue», bathed on one side by the sea, the castle of Pornic is built on a defensive site. He's private and doesn't visit, except on Heritage Day
Its coastal path with its numerous coves, beaches, rocks and cliffs.
Its upper town with its alleys, stairs, halls and chapels.
Its stunning view of the old port and the new port with a panorama of the island of Noirmoutier
Its splendid seaside villas dating from the «Grande Epoque».
Pornic, a city full of attractions...
The fischery:
Shore fishing : Oysters, mussels, clams, shrimp… 45 km of coastline and countless sites for fishing on foot.
High tides 2023: April 19-21, August 3-5 and 31st of august to 3rd of september.
Sea fishing : embark on a fishing boat for a trip with a specialized Guide and discover the many fishing techniques!
Fishinf by net: Rent a fishery for a day or weekend and discover a typical fishing technique from our region.
The following sports activities
The 18-hole golf course combines marine and rural environments with a variety of playing situations and landscapes thanks to its contrasting course.
The rope parc « Pornic aventure » with more than 700 meters of water zip lines on 9 fantastic courses in nature.
The equestrian center of Huchepie that you are beginner where to initiate.
The yacht club of la Bernerie or Pornic: sailing tank, optimist, sailing, paddle kayak…
Some famous sites:
The Pornic faience factory, which has been manufacturing Breton faience since 1947, come and paint your first name bowl by hand and discover craftsmanship.
Pornic casino: new 800m² gaming room with 150 slot machines, English roulette, black jack, Ultimate Poker or Texas hold'em Poker.
Pornic thalassotherapy for a relaxing cure or a slimming cure. For a massage or a spa, the zeneo spa of the campsite La Boutinardière opens its doors.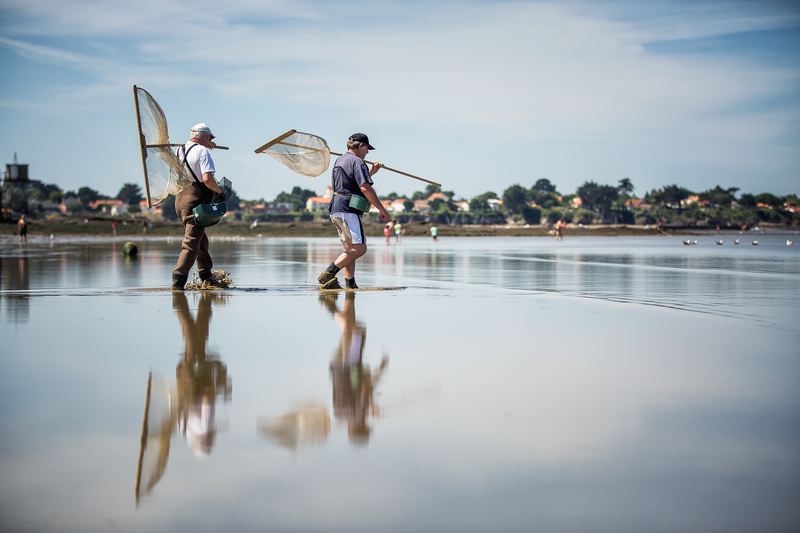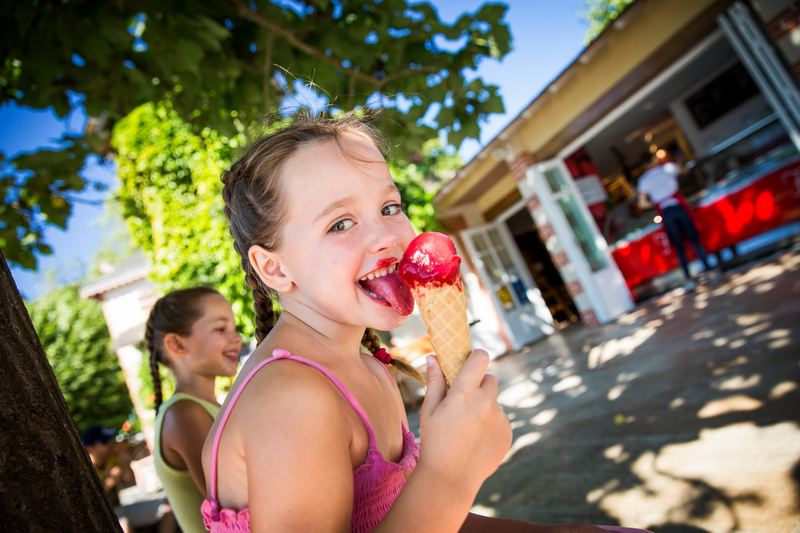 Pornic, a city full of flavours...
The strawberry factory "La fraiseraie" : Its production of 100% local strawberries with recognized qualities has allowed it to develop a whole range of processed red fruit products.
The cheese factory of the Curé Nantais : the Curé Nantais is produced in Pornic since 1985, this whole raw cow milk cheese is made from milk collected twice a day in six farms in the Pays de Retz, all located within 20 km of the dairy. Le Curé Nantais is natural, refined with Muscadet, seaweed, herbs and pepper and smoked with wood chips.
The brewery of the "côte de Jade" : Brigantine is the brand of craft beers produced in Pornic since 2003 in respect of the traditional methods of Belgian manufacture. A range of 6 beers, 100% natural, elaborated with carefully selected raw materials.
Les galettes Saint Michel : More than 200 references of cookies and cakes, nice boxes and compositions to offer, several exclusive products to savour and various regional products to discover at the "Délices de St Michel" in St Michel-Chef-Chef.
Millac's saltworks located in "Moutiers en Retz" allow you to discover the many variations of "fleur de sel" or coarse salt: fleur de sel with thyme, basil, paprika, spices, fennel, celery..., large salt with seaweed, ground grey salt or salt mother-of-pearl.
The oysters of the Bay of Bourgneuf : some 1500 tons are produced each year in the parks of the Bay thanks to the 700 oyster farmers, or 12% of the national production.
Come and meet the oyster farmers in La Bernerie-en-Retz and the Moutiers-en-Retz in the aquaculture areas of Collet and Lyarne, they will explain their profession, their passion and their product.
The winemakers of Pornic offer a wide range of very aromatic and fruity wines that go perfectly with the cuisine of the sea. Meet our winemakers, Laurent (Domaine de la Coche), Nicolas (Domaine du Sillon Côtier), and Arnaud (Domaine de la Chapellerie) for a visit followed by a tasting.
Ced's rum : is a true artisanal know-how in the creation of arranged rum.