Aquatic area of Camping la Boutinardière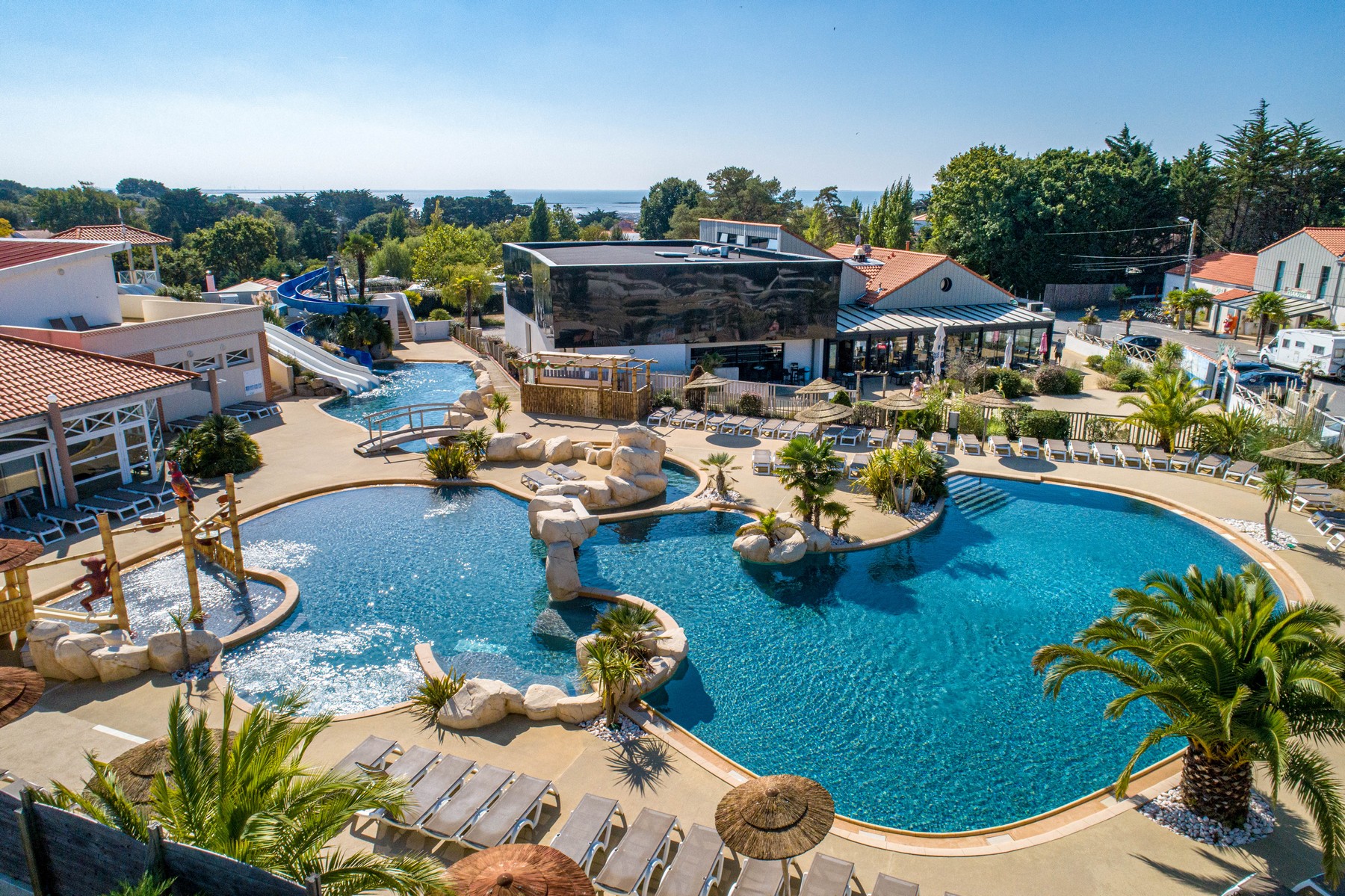 An aquatic complex of more than 2000m²
A large-scale aquatic universe with more than 2000m² that will delight all generations. The lagoon, swimming areas, river, wading pools, balneotherapy, hydromassage and anatomical benches await you for a pure moment of relaxation and leisure.
Indoor or outdoor pool? The campsite offers both. A magnificent building with water and air heated will allow you to benefit from these facilities and this from April. The outdoor complex will be when to it heated from mid-May to the closure of the campsite.

Indoor and outdoor wading pool with slides and water games


3 indoor waterslides and 5 outdoor waterslides


Swimming areas


Balneotherapy with anatomical and hydromassage benches


Indoor pool: open and heated from opening to closing of the campsite


Outdoor pool: open and heated from mid-May until the campsite closes
Outdoor aquatic area of 1200m²
Whether you are lazy, sporty, and adventurous or just a little one, you will find your happiness in the aquatic complex of the campsite de la Boutinardière.
For the more intrepid our 5 waterslides await you: three pentagons, a large tube and a smaller one, at each age its sensation!
For sportsmen, a swimming pool allows you to make your swims but also your aqua-fun courses that are organized by your animation team throughout the season.
Do you need to relax? Come and take a relaxing break on the various sun loungers and deckchairs available all around our pools and enjoy this moment under the sun of Pornic.
And for even more fun, relax on our anatomical and hydromassage benches and let yourself be lulled.
The little ones are of course not forgotten with a wading pool with a slide and water games to discover the pleasures of water under the watchful eye of the parents.
It is time to enjoy your holiday with family or friends and come and join us in our 4 star campsite 200 meters from the sea.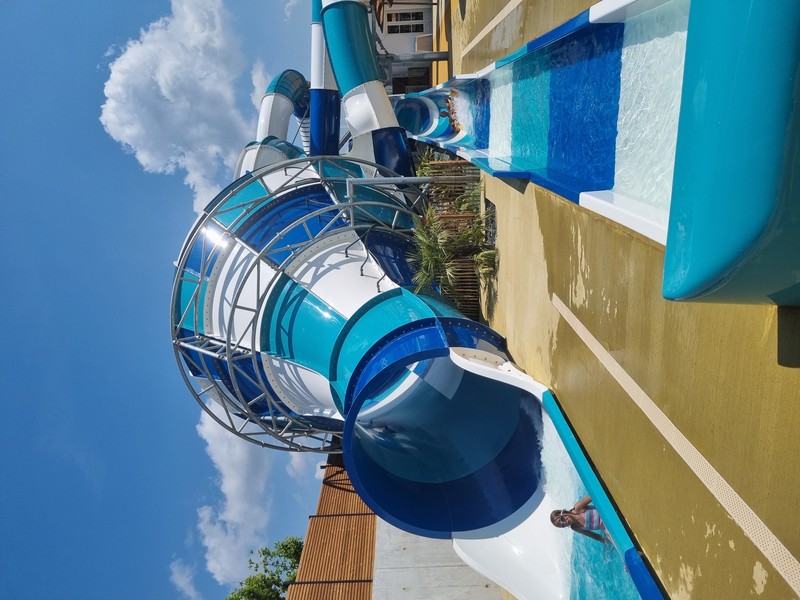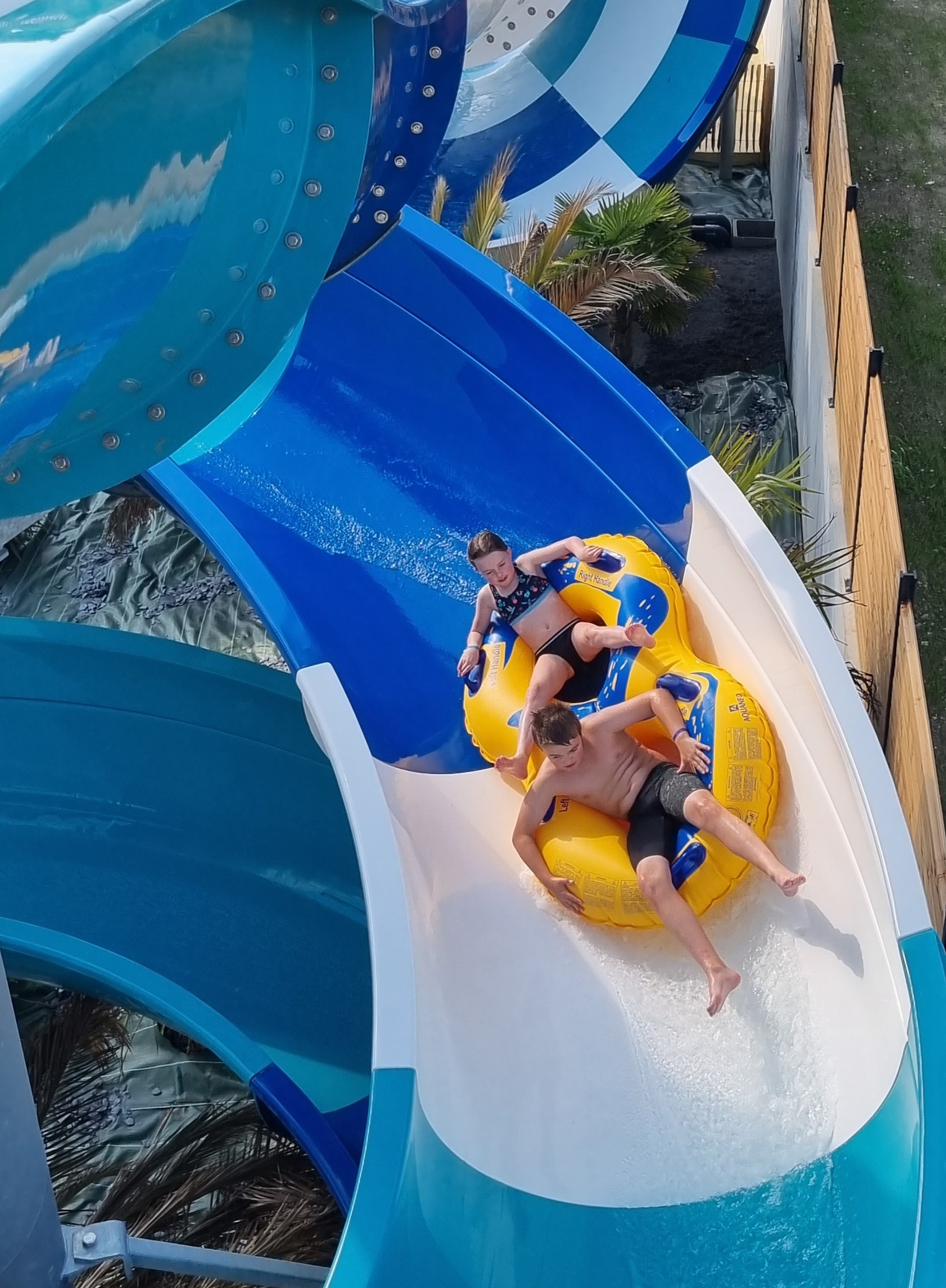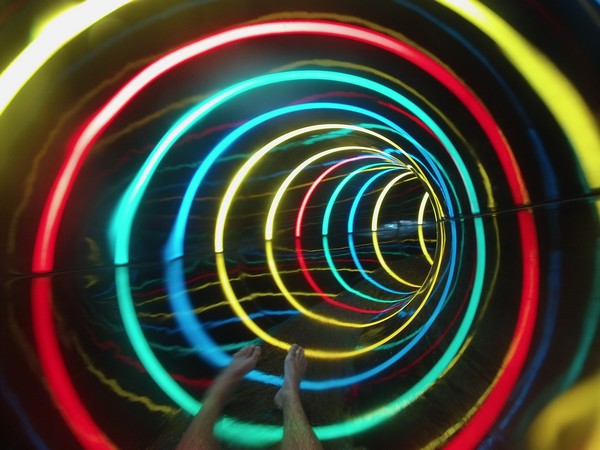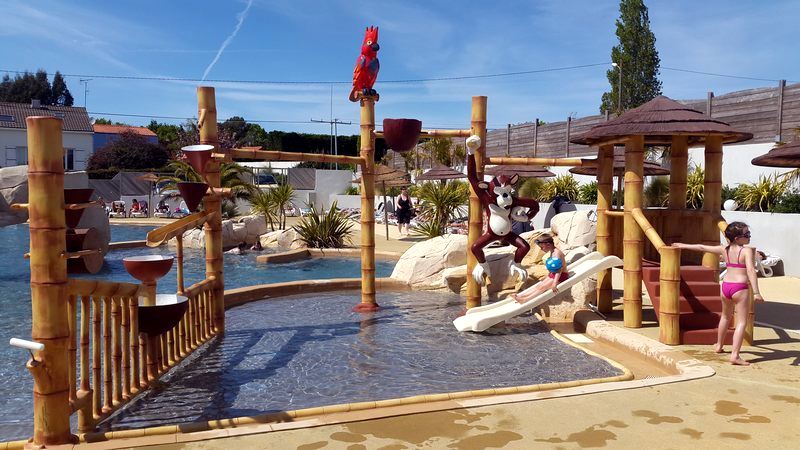 A responsible swim for a successful holiday
In order to take full advantage of our aquatic space, it is imperative to remain cautious on the pools and to ensure proper compliance with safety regulations.
At the swimming pool, your swimming and that of your children are under your responsibility. It is up to you to watch over your family and follow the instructions in force. If some members of your tribe don't know how to swim yet or are in the process of learning, consider equipping them with armbands or buoys. Ongoing monitoring and the presence of a responsible adult is essential when the aquatic space is open.
These recommendations also apply to wading pools where children must be accompanied.
Unaccompanied children under 10 years of age will not be accepted into our aquatic complex.
For hygiene reasons and in accordance with the regional health agency,swimming shorts are not accepted to access to the swimming pool, so shoes are prohibited inside the aquatic area.
We also remind you that the wearing of the bracelet club is mandatory.